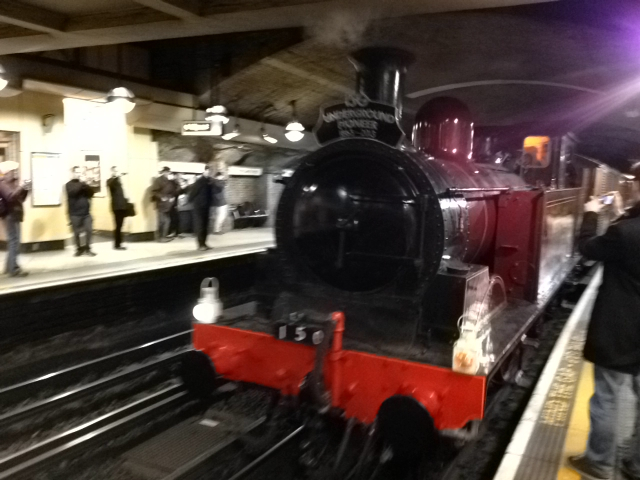 Steam Train at Baker Street Station from reddit user garethashenden
See what the tube would have looked like 150 years by watching a steam train (Met Locomotive No 1) pass through each of the Underground's original stations.
If you read this blog, you are no doubt aware that on January 13, 2013 steam returned to the Underground for the first time in almost 50 years as part of London Underground's 150th Anniversary.
Unfortunately, I wasn't able to get a ticket for the ride itself and didn't really feel like making the trek down to one of the stations.
However, London being London and the Tube being the Tube, it seems there was little need for me to go. Below I've collected some Youtube videos of the steam train passing through the Underground's original stations.
The journeys last weekend actually started at Kensington Olympia and ended at Moorgate, but since this is the 150th anniversary of the opening of the original section of the Underground I thought I'd focus on that. Enjoy:
Paddington:
Edgware Road:
Baker Street
(from inside one of the carriages)
Great Portland Street:
Euston Square:
King's Cross-St. Pancras:
Farringdon: