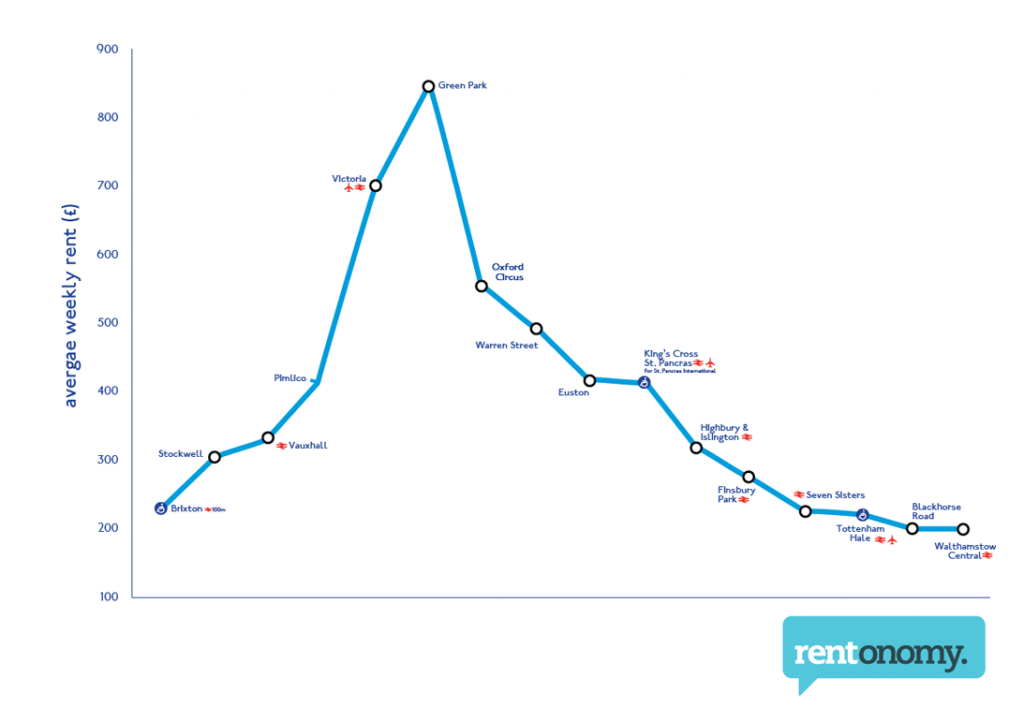 This Victoria line map created by Rentonomy could not have come out at better time. It shows the average weekly rent at each station along the Victoria line. Prices reflect average 2-bed flats near to stations. The overall shape shouldn't be too surprising for anyone who's lived in London for more than a month.
The peak is at Green Park (£965 per week), just north of Buckingham Palace and the gateway to Mayfair. I am a little surprised to see that Oxford Circus and Victoria are almost the same price as you couldn't pay me enough to live in the former. Also, I'm surprised Stockwell is more expensive than Brixton as I'd much rather live in the latter. At the far end of the line, Walthamstow (£193 per week) is by far the cheapest.
You can of course learn more about the Victoria line from my facts, trivia and impression page. Plus, stay tuned for more my post about my Victoria line walk coming soon.
Special thanks to Rentonomy for the use of their map.