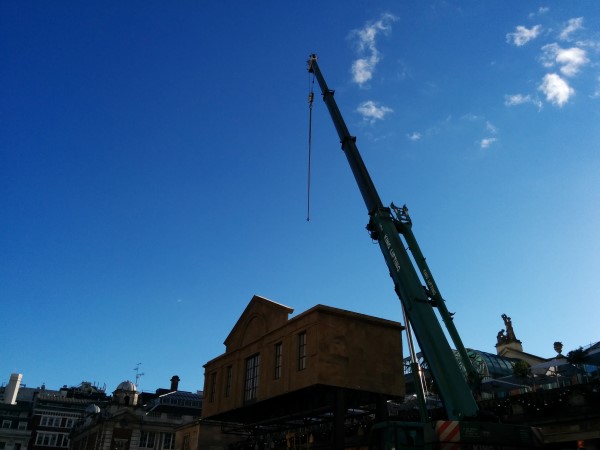 No secret how this is staying up
Yesterday, I thought I'd try and give Alex Chinneck's Floating Covent Garden installation artwork a visit before it was taken down. Given the photo above, you can see I was a little too late. While I'm disappointed I missed it, I have only myself to blame.
These sorts of things come and go so quickly in London, that you have seize the opportunity when it arises.
Fortunately, can still see 3 of Alex's other installations around London:
1. A Pound of Flesh for 50p aka The Melting House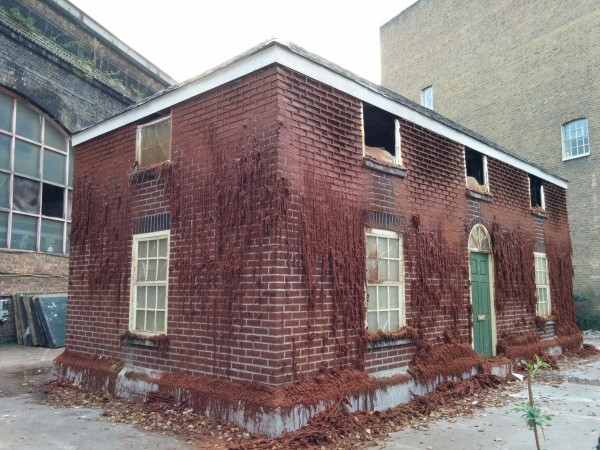 The melting house is Alex's latest, and arguably most interesting, work to be found in London. Created for the Merge Festival, it's a full size house made from 8,000 wax bricks that will slowly melt over the course of 30 days.
Location: 40 Southwark Street, SE1 9HP (near Borough Market and London Bridge Station)
On Until: November 18th, 2014
2. Under The Weather But Over The Moon aka The Upside Down Building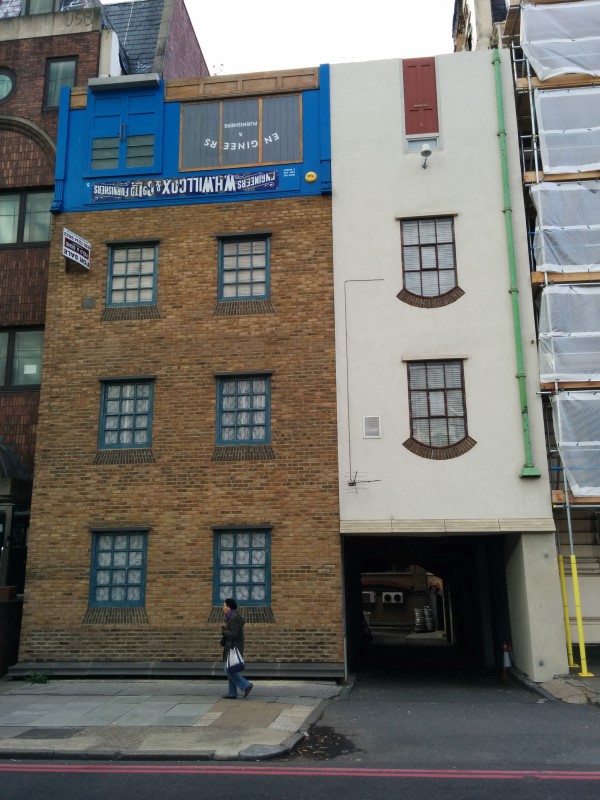 This one has been around for almost a year now and you may have spotted it (or walked right past it) if you've been on the south side of Blackfriars Bridge in that time.
Location: 20 Blackfriars Road, London, SE1 8NY (Just passed the intersection with Southwark Street)
On Until: November 18th, 2014 when it will be demolished to make way for high-rise development.
3. Telling The Truth Through False Teeth aka The Smashed Building
So I haven't had the chance to see this one yet either, but is' described as "312 identically smashed windows using 1248 pieces of glass." You can see photos on his website here.
Location: Tudor Road, Hackney, E8 3SG
On Until: Unknown
To see some of Alex Chinneck's upcoming work be sure to visit http://www.alexchinneck.com