This post comes from Chris Lockie who writes things for fun and money on his website: http://www.cidlockie.com. It was originally posted there, but he's agreed to share it with all of you.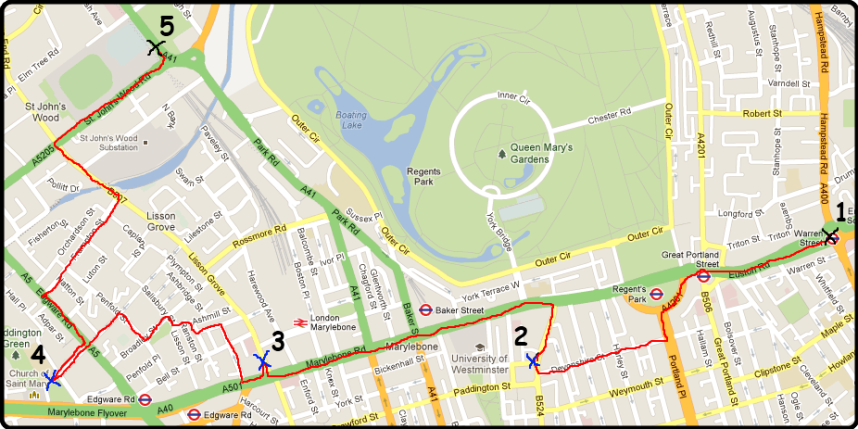 This is why leaving London is always a terrible idea.
One fine Tuesday lunchtime in February, with the late winter sun stressing the eyeballs and the Arctic wind whistling up the trouser leg, I set off for the Prince Regent, a pub on the Marylebone High Street, to meet a friend for lunch.
I have disembarked the tube at Warren Street, as it's the nearest I can get to my destination without having to change lines, and the weather's pleasant enough to warrant a stroll. Though my inclination is to eschew the main thoroughfares of London in favour of curious back-streets, I'm a little pushed for minutes on this occasion and head off down a busy Euston Road. Or at least I think I'm pushed; I have of course fouled up my timings and accidentally end up at the pub precisely fifteen minutes early, where I duly sit by myself at noon with a pint of some half British, half American ale, looking like the first lonely act in a play that won't end well.
My companion arrives and we enjoy the Cottage Pie from the specials board, but this piece is not about Cottage Pie.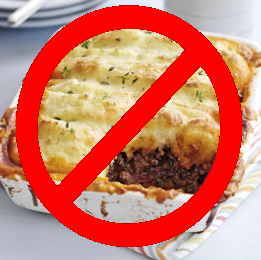 Released from my engagement it occurs to me that the most pleasurable way to get home is a number 82 bus. The tube would be quicker, but I'm in no hurry, I prefer the sights above ground to those below, and I know exactly where to get the 82 because just the other week I got the very same from just near here having come back from a visit to my brother in High Wycombe. The bus stop must be just this side of Paddington, then. I am two pints down and of clearer mind than the day I did a Rubik's cube in under a day.
In my way of life not being in a hurry does not equal the pace of an invalid, however, so off I stride in the general direction of Paddington. I bowl past Baker Street with the purpose of a fat man thinking of a cake shop, blinded to my surroundings as I imagine the taste of the sickly sweet iced bun with hundreds and thousands that I was born to devour.
Continuing down the Marylebone Road I pass Lisson Grove, and find my mind briefly uncertain. Why do I know Lisson Grove? Is it up here? I take a few tentative paces north but soon realise how wrong it feels, no you fool, Paddington is west of here, back back back.
Westwards once more, but the main road tires me and I branch off north once again, not on Lisson Grove but on Cosway Street, with some recklessness as it's a road I don't know. At the end of it though lies the Perseverance pub, where I enjoyed a pint a year or so ago on a jaunt from Paddington to a long-forgotten destination to the east. My memory for pubs never ceases to delight me and on I forge into Broadley Street, and Penfold Street, towards my first surprise of the day.
London never ceases to bowl the occasional ball that swings the other way. Penfold Street is deserted, but as I turn into Church Street there are suddenly tens of people thronging a market, the Church Street Market indeed, perusing all manner of bruised fruit, empty lighters and shiny squash balls that make up the traditional British bazaar. Such life here, the people look genuinely happy, chatting away regardless of age, gender and ethnicity, doubtless about how they get away with having nowhere better to be on a Tuesday at 1.30pm, much like myself.
Ah, but I do have somewhere to be, as there's a number 82 with my name on it, so it's past the market and over the Edgware Road. Wait, Edgware Road? Is this right? Of course it's right. Isn't it?
With every step on the western section of Church Street, my heart grows heavier. I can see the Marylebone Flyover getting ever closer, and that clearly has no right to be in the same place as me. "Someone must have moved it" are the words, spoken out loud, of a man who realises something has gone terribly, diabolically wrong. I have been shafted by my city, hoodwinked, done up with string.
My brother, you see, lives in High Wycombe, as mentioned. I certainly did get off the train from High Wycombe and get a number 82 bus a few yards away.
At Marylebone.
Paddington was where I got off the train from Devon last weekend. No number 82 there. I will never, ever leave London again.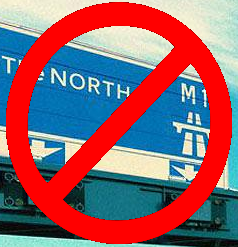 My pace is far slower as I trudge miserably back along Church Street. There seems to be no way off this accursed street, and I'm aware that every single person here knows my error, and laughs at me for not knowing their city, because once it's beaten me the city is no longer mine, it doesn't want me, I'm spat out like cherry Hubba Bubba.
And yet, as anyone who knows this bewildering, maddening place will understand, you just can't stay mad at each other for long. Back across the Edgware Road I head up to Frampton Street, and am immediately delighted by the most enormous elephant's leg I have ever seen. Not a real elephant of course, but what used to be one or more sheep (according to the menu) rotating slowly in the window of the Diyarbakir Kebab House. Honestly, it's the size of a turbine engine at Heathrow.
Crossing the road ahead of me is a man whose pain I know well – he holds his trousers up, not because it's fashionable or for effect, but plainly because someone's had away with his belt. I am coincidentally similarly afflicted today as these giant jeans dip once more below the half-buttock mark.
As I head towards my old friend Lisson Grove once again, I spy a man eyeing me balefully as he wobbles by. He looks suspiciously like Windsor Davies, of Never The Twain fame, complete with twitching 'tache and suspicious eyebrow. I've checked – Windsor is still alive, so do pop down to Frampton Street, roll out your best Donald Sinden impression and see if he tries to sell you a hooky mantelpiece.
I graciously allow Lisson Grove to escort me towards Lord's, where I am greeted by a majestic poster of Sir Vivian Richards unleashing a cover drive. I spent more young years than I care to recall in Somerset and had a picture of a beaming Sir Viv, alongside his pal Sir Beef, on my wall, so Somerset are my team and this man epitomises everything that makes the great game of cricket so thoroughly splendid.
On another poster is a name I don't recognise claiming a Lord's one-day record, which seems implausible until I realise it's a female cricketer. I am simultaneously happy at the poster and sad that I don't recognise the name – but if even stuffy old Lord's can recognise the women's game, it must be heading in the right direction.
As am I, mercifully, for now I'm well aware of my route to the number 82. Happily it's just beyond the great stadium and around the corner into Wellington Road. I have to wait no more than a couple of minutes for my bus. It will take me through Swiss Cottage and Hampstead, Golders Green and on to Finchley.
And all the while I dream of non-London places I will never see again lest this debacle be repeated.
Map key
1. Disembark the Northern line at Warren Street.
2. A hearty lunch, including the two pints that surely precipitate the subsequent catastrophe.
3. Lisson Grove? But… no, it's fine.
4. What's that bloody flyover doing there?
5. The eventual meeting place of man and bus.
The soundtrack to this walk was This Is How the Wind Shifts by Silverstein.
If you'd like Chris to write something for you for either fun or money you can contact him via e-mail cidlockie@gmail.com or twitter @acynicalman.