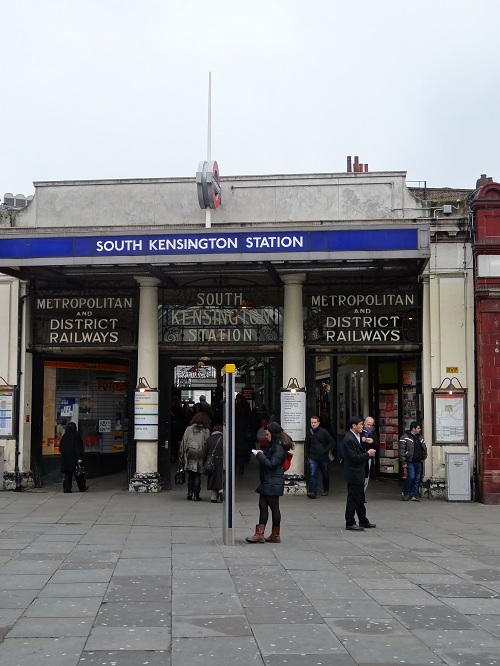 Today will be the last day I make my daily commute from South Kensington to Kentish Town. I suspect (although I can't confirm) that I may be the only person to make this trip each morning and the reverse trip each evening.
This isn't a commute I ever planned on doing, just a random combination of events. My wife and I were lucky enough to find discount student accommodation in South Ken., a year and half ago and then I got my current job in Kentish Town about 9 months ago. Over that period, I've experimented with a variety of different routes.
However, before I look at them, I should just mention that my office is actually located closer to Kentish Town West Overground station than Kentish Town Underground station. This also means that's it's a fairly short walk from Chalk Farm station. Over the past 9 months I've tried using all of them.
My normal route is a slight variation from one of TFL's suggested ones and involves 3 trains, so each morning I have to be sure and double check that there aren't any service disruptions.
The fastest everyday route is as follows:
Walk to South Ken. (2 minutes)
Travel to Victoria via a District (or better yet Circle) line train. (5-6 minutes)
Change to Victoria line going north. (1 minute)
Travel to Euston. (8 minutes)
Make cross-platform change at Euston to Northern line towards High-Barnet or Mill-Hill East. (15 seconds)
Get off at Kentish Town. (6 minutes)
Finally walk to office. (5 minutes)
If all goes according to plan and I catch each train right away, I can get to the office in just under 30 mins. door-to-door.
This route differs from TFL's by the fact I change to the Victoria line at Victoria and not Green Park. The reason for this are two fold. One, District and especially Circle line trains at South Ken. are less crowded than Piccadilly line ones in the morning. Two, getting down to the Piccadilly line at South Ken. and then changing to the Victoria line at Green Park take far more time than just using the sub-surface District/Circle line platforms.
Other routes I've tried:
South Ken. –> Leicester Square –> Chalk Farm (My original route, slower but only two trains).
South Ken. –> King's Cross-St. Pancras –> Kentish Town (Still only two trains, but slightly faster).
South Ken –> Green Park –> West Hampstead –> Kentish Town West (3 trains, but avoids some walking at the end, however, have to change between station buildings at West Hampstead).
South Ken. –> Green Park –> Highbury & Islington –> Kentish Town West (3 trains and you can transfer in the same building at Highbury & Islington).
Walk to West Brompton –> Kentish Town West (The only route with only 1 train, can also take district line train to West Brompton from South Ken and do this).
Now all this information is useless. My wife and I have been lucky enough to find a flat in another set of discount student accommodation in Primrose Hill. This means I will be able to walk to work in about 15 mins. door-to-door. It also means I can avoid paying the £116.80 it now costs each month for a zone 1-2 travel card. And thus the end of one of the Tube's strangest commutes.
Know of any one else with an even stranger commute? Tell me about it in the comment section below: