This post is part of my continuing series of walking the Overground & DLR now that I've successfully walked the entire Tube network. The walks are in continued support of Bowel Cancer UK.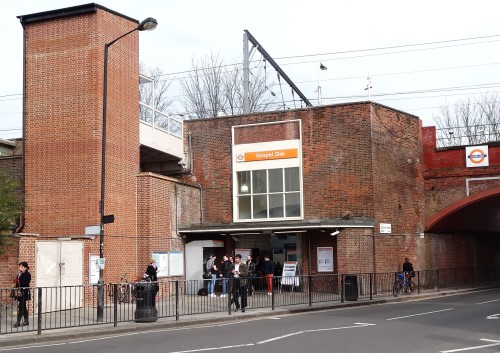 The somewhat randomly located Gospel Oak station was the starting point for my walk
On March 8th, 2014 I completed the first of my Overground & DLR walks by walking from Gospel Oak to Barking. Unlike my previous Tube walks there is no rhyme or reason to the order in which I'll walk them. I started with Gospel Oak simply because it's within walking distance of my flat.
Overall, the walk was just over 17 miles (27.4 km) and took a little over five and a half hours. This gave me an average walking speed of just over 3 miles per hour. Not terribly fast, but better than what I averaged walking the Tube. It was a beautiful sunny day so I took a few photos along the way. Hope you enjoy:
Continue reading Gospel Oak To Barking: Walking The Overground In Pictures