Ever wish you could do a Google Street view of London from the 19th century? Well the National Library of Scotland have done the next best thing! They've created a map mashup by overlaying 1890s era Ordnance Survey maps with today's Google Maps.
Source: National Library of Scotland
It's fun playing around with it. What did your part of London look like in the 1890s? Or did it even exist at all?
Most of the places I've lived in London don't look like they'd be too different 110 years ago, except that my company is now based in what used to be a pianoforte manufactory (aka a piano factory).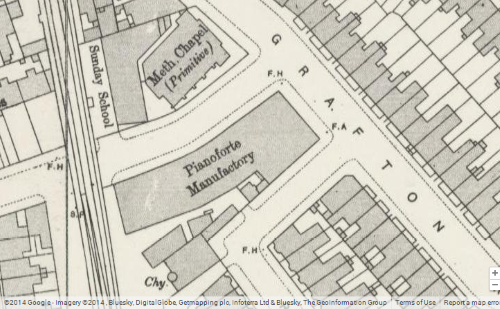 Share any interesting findings in the comments section below: