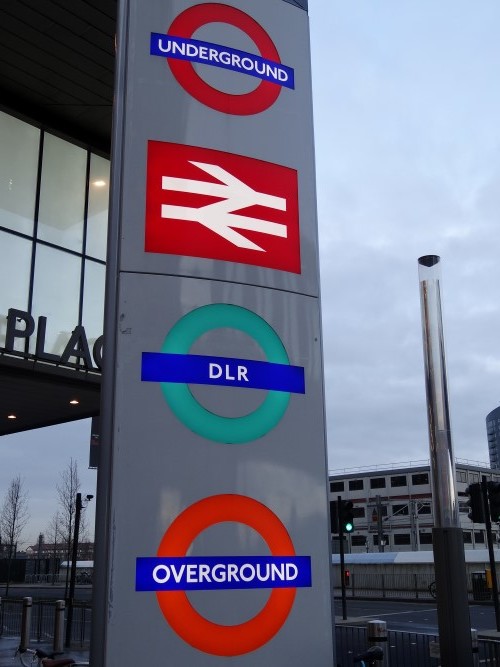 Stratford, the only place where all services & my walks will intersect
On August 24th 2013 I successfully completed my walk of the Tube network. In the interim I've been rather quiet about what my next major project would be. I've toyed with the idea of walking the Capital Ring and/or the London Loop.
While those are both projects I'd like to tackle at some point, I've decided to be wholly unoriginal and instead walk the Overground (that is the TFL Overground, not National Rail; at least for now) and the DLR.
I've no desire to repeat my long walks though London in the rain and cold. Thus, the project has no fixed order in which I'll walk the lines nor a fixed end date to be completed by. I'm going to choose walks when I want to do them, rather than forcing myself to do them because I have to.
The format of the blog posts is also going to be slightly different. These days I find I have far too many projects to work on and far too little time to work on them. So instead of writing book chapter length posts, I'm just going to post some of the photos from each walk.
I hope you enjoy them just as much.
Finally, I'm going to keep raising money for Bowel Cancer UK. Please donate here.
What's Happening With My Tube Posts?
I have no idea how closely you read this blog, but if you're a particularly keen-eyed, long time reader you'll have noticed that I still haven't written up most of my tube walks (or even tube station visits).
Well there is still a plan to get these written up. The bad news is that it will take some time. In the meantime I hope you do enjoy the other posts on this site.