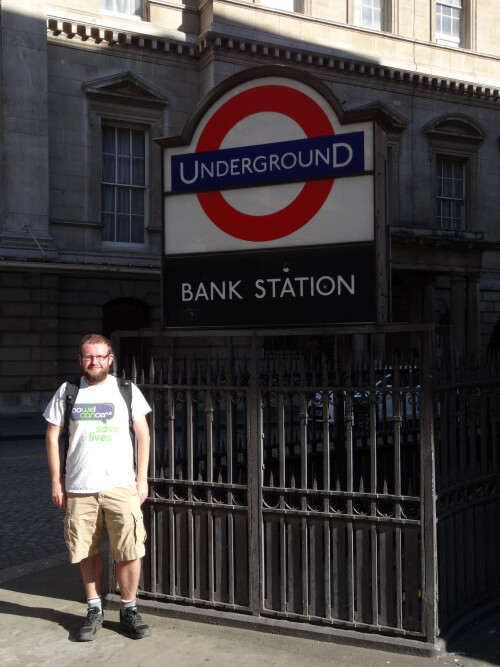 Me at Bank after finishing my final walk. This also happened to be where my first walk ended 3 years ago.
On Sunday, August 9th, 2015, I became the first person to walk the entire new 2015 Tube Map. This includes not only the London Underground (completed two years ago) but also the Overground, DLR, TFL Rail and yes the Cable Car (I walked via Woolwich rather than attempt to swim the Thames).
In total, I walked 632.45 miles (1,017.82 km) over the course of 39 walks that collectively took 229 hours and 47 mins of my life. I also managed to raise £1,803.43 for Bowel Cancer UK.
Below are a few stats from my various walks, followed by a few random thoughts on the whole journey and finally a complete summary of my walks if you'd like to follow in my footsteps:
Continue reading New 2015 Tube Map Walked For The First Time!